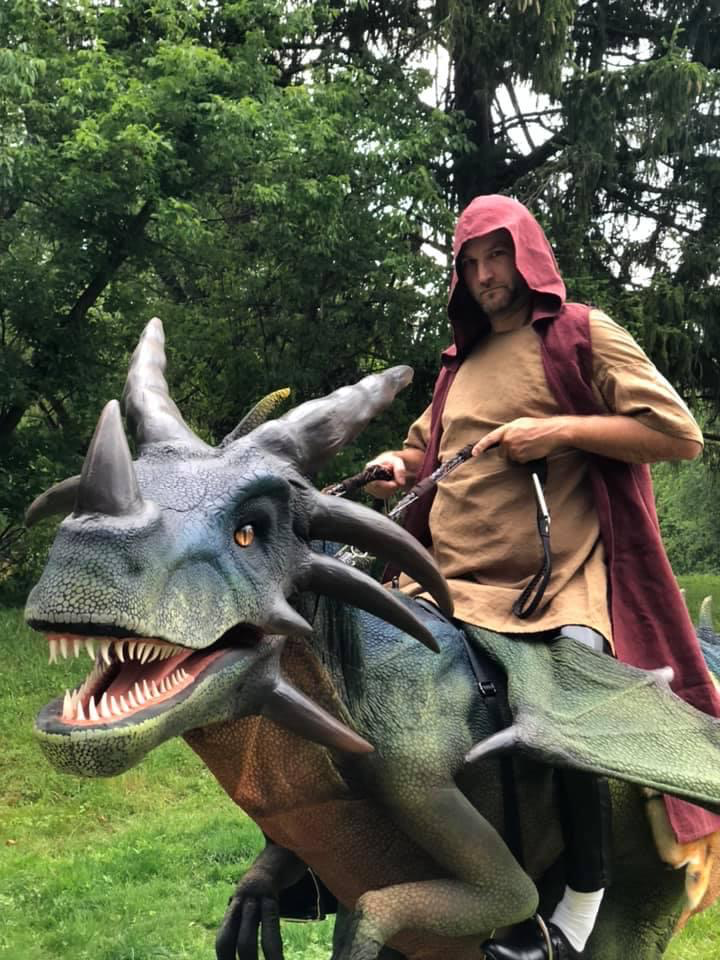 Roaming the grounds Saturday April 23 and Sunday April 24

Imagine the magic moment when you get to meet a mythical creature face to face for the first time.  MythiCreatures is an interactive experience featuring "The Dragon Tamer" either riding on the back of Neydela (a female teenage dragon) or carrying around Dallken (a baby male dragon)!  The Dragon Tamer looks forward to assisting everyone in getting the perfect picture with a dragon at your event!  This interactive experience has been designed as a perfect creature illusion.  
MythiCreatures bringing legends to life!